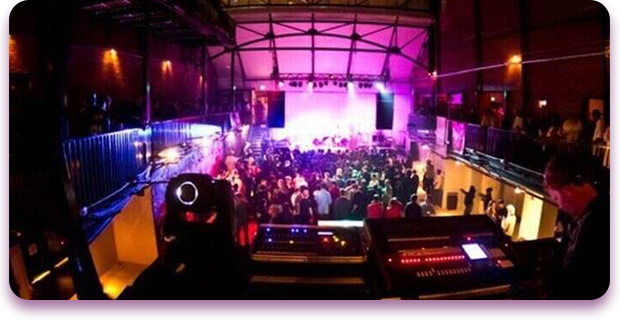 City Hall Club
City Hall Club Barcelona: Where History Meets the Beat – Your Ultimate Nightclub Guide
Welcome to the pulsating heart of Barcelona's nightlife, where history and modernity merge seamlessly to create an unforgettable clubbing experience. Step into the enchanting world of City Hall Club, a former theater transformed into a vibrant nightclub that exudes style, energy, and a touch of old-world charm. As you delve into this guide, you'll uncover the essence of City Hall Club – from its prime location near Plaza Catalunya to its diverse music lineup, alluring ambience, and more. Prepare to embark on a journey through Barcelona's nightlife scene like never before.
A Glance at City Hall Club Barcelona
Situated just a stone's throw away from Plaza Catalunya, City Hall Club is a big-name player in the vibrant tapestry of Barcelona's nightlife. This venue effortlessly marries its historic roots with contemporary allure, resulting in a nightclub that boasts a unique blend of old and new. The former theater setting is adorned with spotlights, rich velvet curtains, and a state-of-the-art sound system, creating an atmosphere that pays homage to its history while embracing the thrill of the present.
Clubbing Days and Nights
City Hall Club caters to a dynamic crowd that's as diverse as the music it hosts. During the early days of the week, a casual and relaxed atmosphere prevails, offering a perfect backdrop for mingling and unwinding. As the weekend approaches, the energy escalates, and the club transforms into a chic and trendy hotspot that's magnetically appealing. Friday nights witness City Hall Club at its zenith, turning into one of Barcelona's hottest destinations for those seeking an immersive nightlife experience.
The Music and Atmosphere
This nightclub in Barcelona prides itself on delivering an eclectic range of music genres to cater to different tastes. Electronic music enthusiasts will find their paradise here, with techno reigning supreme. International and resident DJs spin tracks that set the dance floor ablaze, ensuring that every night is a unique sonic journey. The low ceilings and mirrored walls create an intimate and engaging ambience, encouraging connections and a shared love for music.
Exploring the Club's Offerings
City Hall Club goes beyond mere music; it curates a holistic nightlife experience. The club features a charming terrace adorned with cozy sofas, providing a relaxed atmosphere for those seeking a quieter moment amid the excitement. For those who prefer a touch of exclusivity, the VIP area offers a private haven to enjoy the night.
City Hall's Role in Barcelona's Nightlife
Part of the Otto Zutz group, which also manages the popular Otto Zutz club, City Hall Club is no stranger to quality entertainment. With a state-of-the-art sound system, a 48-channel digital mixer, and 14 illumination mobiles, the club ensures a sensory feast for its patrons. As a hub for both local trendsetters and international partygoers, City Hall Club embodies the very essence of Barcelona's dynamic nightlife.
Your Journey to City Hall Club
Before immersing yourself in the vibrant atmosphere of City Hall Club, take some time to explore the surroundings. Conveniently located in the city center, the club is easily accessible via public transport, making your journey hassle-free.
City Hall's Musical Palette
At City Hall Club, techno takes center stage, supported by electronic beats that ignite the dance floor. Internationally acclaimed DJs like Paco Osuna and Marco Carola have graced the decks, infusing the club with their infectious energy. As you groove to the rhythm of the night, you'll find yourself immersed in a captivating audiovisual experience.
City Hall's Legacy: Past and Present
Retaining its theater-like decor, City Hall Club seamlessly fuses the grandeur of its history with the allure of contemporary nightlife. Mirrored walls, plush velvet curtains, and a dazzling light display create an inviting setting that encourages interaction and enjoyment.
A Hub of Creativity
City Hall Club isn't just a nightclub; it's a cultural platform. The club's commitment to artistic diversity is evident through exhibitions, events, and performances that encompass cinema, gastronomy, video, theater, and more. This dedication elevates City Hall Club from a mere venue to a dynamic space where art and entertainment converge.
Unveiling the Magic of City Hall Club
As you venture into City Hall Club, you're stepping into a realm where history intertwines with modern revelry. A former theater turned into a nightlife sanctuary, the club is a testament to Barcelona's rich cultural fabric. Whether you're seeking to lose yourself in the beats of techno or to connect with like-minded individuals, City Hall Club offers a transformative experience that transcends time and boundaries.
From Barcelona's Heart to Yours
With its prime location in Plaza Catalunya and proximity to iconic landmarks, City Hall Club has solidified its place as a true night reference in Barcelona. The energy of the crowd, the beats of the music, and the blend of old and new create a symphony that echoes through the night. Experience the magic of City Hall Club, where history meets the beat, and memories are made under the starlit skies of Barcelona's vibrant nightlife.