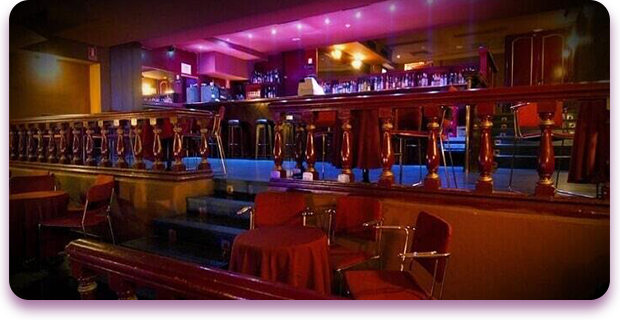 Luz de Gas Club
Unveiling the Enchanting Nights of Barcelona at Luz de Gas Club
Barcelona – a city that pulses with life, art, and culture – harbors a hidden gem that beckons those seeking to immerse themselves in an unparalleled nightlife experience. Welcome to Luz de Gas Club, an exquisite haven nestled on 246 Muntaner Street, just a stone's throw away from the bustling Avenida Diagonal. Prepare to embark on a journey of electrifying parties and live concerts that will leave you yearning for more, Wednesday through Sunday.
Dancing Through the Musical Spectrum
Every week, as the sun sets over Barcelona's captivating skyline, Luz de Gas Club comes alive with an array of spectacular parties that cater to diverse musical tastes. A harmonious blend of Soul, Blues, Jazz, Rock, and the timeless classics of the 60s, 70s, and 80s fills the air, setting the stage for unforgettable nights of revelry. Whether you're a connoisseur of smooth melodies or a rock 'n' roll enthusiast, the club's diverse lineup guarantees an experience that resonates with every beat of your heart.
Unlocking the Doors of Delight
Securing your place in this realm of rhythmic enchantment is effortlessly simple. The club offers two options to choose from, each promising an evening that transcends your wildest expectations. The General Ticket grants you access to the pulsating heart of Luz de Gas, available for purchase online or directly at the club's entrance. Prices range from €15 to €20, inclusive of a refreshing drink to set the mood.
For the savvy seekers of savings, the List Ticket reigns supreme. This pocket-friendly alternative not only grants you free or discounted entry until a specified hour but also extends its benefits to your friends. Gather your tribe and immerse yourselves in a world of rhythmic wonder without breaking the bank. The List Ticket is your passport to endless nights of celebration, opening the gateway to unparalleled affordability and sheer musical ecstasy.
A Symphony of Sips
As the music courses through your veins, refreshment becomes a necessity, and Luz de Gas Club caters to every thirst. From invigorating soft drinks at €5 to crisp and revitalizing beer, also priced at €5, the club ensures your libation needs are met. For those with discerning tastes, indulge in the elegance of crafted cocktails, ranging between €12 and €15, a testament to the club's commitment to offering an unforgettable night.
Navigating Your Path to Bliss
Before you embark on this euphoric journey, a few essential details warrant your attention. Luz de Gas Club graciously welcomes patrons aged 20 to 40, who exude the spirit of celebration and camaraderie. A smart-casual dress code is encouraged, allowing you to adorn yourself in comfort and style. Ensuring your name graces the List, and confirming your entry before the designated hour, are key to maximizing your experience.
A Theatrical Oasis of Elegance
Nestled beyond the city's heart, Luz de Gas Club awaits your arrival, surrounded by the tranquil ambiance of 246 Muntaner Street. A short journey from the famed La Rambla, this oasis of elegance provides an escape from the bustling city center, offering a quieter yet vibrant experience. Public transportation options abound, with buses and trams leading you to the doorstep of your next adventure.
Embark on Your Nightclub Odyssey
Luz de Gas Club is a testament to Barcelona's vivacity, a realm where music, art, and camaraderie unite to create moments that transcend time. From its roots as an old theatre, Luz de Gas emerged in 1995 as a beacon of entertainment. A cherished haven for live music enthusiasts, the club's DJ nights also beckon those who seek the pulsating energy of the dance floor.
Join the ranks of locals and tourists alike, where age is but a number, and the spirit of celebration knows no bounds. Each night offers a fresh experience, drawing an eclectic mix of souls eager to revel in the enchantment. The timeless allure of Luz de Gas Club's ambiance, paired with its unparalleled bar service, sets the stage for a night that seamlessly marries elegance and excitement.
Elevate Your Barcelona Sojourn
With the keys to this kingdom of melodies and memories now at your disposal, the allure of Luz de Gas Club awaits your exploration. Step into a world where rhythm intertwines with camaraderie, and music unites souls under the radiant Barcelona skies. As you prepare to embrace the night, we invite you to delve deeper into the heart of Luz de Gas Club, where a tapestry of sounds and sensations awaits your discovery. To unveil the secrets of this enchanted realm and to secure your spot at the next revelry, follow this link [insert link] and embark on an unforgettable journey through the doors of Luz de Gas Club.
The night is yours, and the melodies of night clubs in Barcelona await your presence. Don't let this vibrant mosaic of music and magic fade into the background. Embrace the allure of Luz de Gas Club and let the city's heartbeat guide you to a night you'll treasure forever.