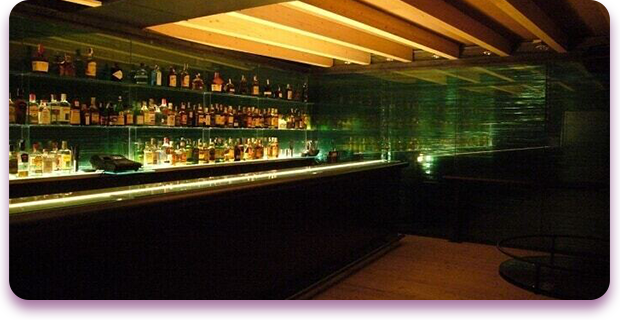 Marula Cafe Club
Marula Café Barcelona: Where Music, Dance, and Elegance Converge
Nestled amidst the vibrant energy of Barri Gòtic, where the neon-lit chaos fades away, Marula Café emerges as a sophisticated oasis of nightlife. In a neighborhood known for its bustling streets and flashy bars, Marula stands as a testament to refined entertainment. From the moment you catch the discerning gaze of its doormen, you'll sense that this establishment is a cut above the rest. As you saunter down the opulent glass and velvet corridor, anticipation builds for the unique experience that lies within. Prepare to be captivated, as we dive into the world of Marula Café, a modern marvel that seamlessly combines the ambiance of a sleek bar and the vibrancy of a pulsating night club in Barcelona.
Elegance Meets Eclecticism
Marula Café's aesthetic is a fusion of elegance and eclectic charm. The moment you step inside, the sleek backlit bar area invites you to indulge in a classy libation, far removed from the cacophony of typical stag-night venues. The atmosphere exudes an air of exclusivity, making you feel like a guest at a lavish private affair. The interior design is a testament to the attention to detail that Marula brings to every aspect of its existence. Velvet-lined seating, chic lighting, and a carefully curated ambiance set the stage for a night of extraordinary entertainment.
The Music That Moves Your Soul
As the sexy little sister of a renowned Madrid establishment, Marula Café Barcelona inherits a musical legacy that promises an unforgettable experience. The melodic blend of electro-funk, soul, Latin jazz, and disco transforms the venue into a haven for music enthusiasts and dance aficionados alike. It's more than a night out; it's a symphony of rhythms that awaken your senses and ignite your desire to groove. Whether you're sipping a crafted cocktail or strutting your stuff on the dance floor, the beats of Marula will have you in a state of musical ecstasy.
The Dance Floor Chronicles
Marula Café's dance floor is a testament to its commitment to delivering an extraordinary night out. With two levels that cater to both movers and shakers, this is the ultimate destination for unleashing your inner dancer. The venue strikes the perfect balance between an upscale bar and a dynamic nightclub, creating an ambiance that is equal parts trendy and inviting. It's a dance floor where inhibitions dissolve, and you find yourself lost in the music, surrounded by a community of like-minded individuals who share your passion for rhythm and movement.
A Symphony of Experiences
What sets Marula apart is its dedication to offering an array of experiences that keep you coming back for more. From guest DJs who infuse the night with their unique spins, to live concerts that showcase exceptional talents, every visit to Marula Café promises something fresh and exciting. The pulsating energy of the club, the soulful crooning of live session singers, and the magnetic allure of the dance floor create a symphony of experiences that leave an indelible mark on your memory.
A Call to Action: Dance to the Rhythms of Marula Café
In the heart of Barcelona, on one of its liveliest streets, Marula invites you to embark on a musical journey unlike any other. It's a place where Black sounds, funk, jazz, soul, house, disco, and more converge to create a symphony of sound that resonates deep within. The rhythms of Marula Café are an invitation to break free from the mundane, to let loose, and to immerse yourself in the magic of music and dance. Whether you're a seasoned dancer or simply seeking a night of refined entertainment, Marula promises an experience that transcends expectations.
So, are you ready to let the music guide your every move? Are you prepared to surrender to the irresistible beats that pulse through the heart of Marula? Join us, embrace the elegance, feel the energy, and let the rhythms of the night carry you away. The dance floor beckons, and Marula awaits. Experience the modern essence of Barcelona's nightlife at Marula Café, and let your soul find its rhythm in the heart of the city.