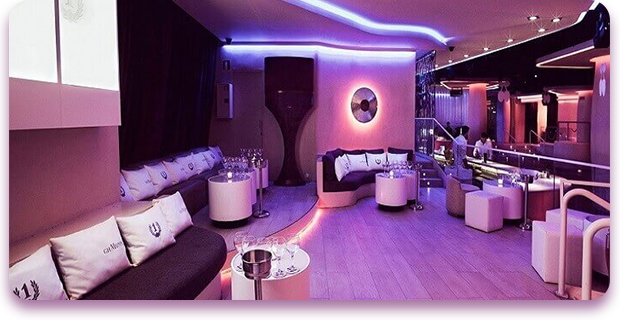 Pacha Club
Elevate Your Nightlife: Experience the Magic of Pacha Club in Barcelona
In the heart of the vibrant and electrifying city of Barcelona lies a legendary hotspot that has redefined the nightclub scene – Pacha Club. A mecca for music enthusiasts, partygoers, and culture seekers, Pacha Club offers an unparalleled nightlife experience that seamlessly combines cutting-edge beats, unparalleled ambiance, and unforgettable memories. In this comprehensive blog post, we delve into the reasons why Pacha Club should be on your must-visit list, the eclectic music that sets the stage on fire, and the extraordinary clubbing adventure that awaits you.
Why Pacha Club? Pacha Club isn't just a nightclub; it's an institution that embodies the essence of Barcelona's nightlife. Here's why your Barcelona journey is incomplete without a visit to Pacha Club:
Historic Legacy: Pacha Club is part of the iconic Pacha brand, known worldwide for its legacy of delivering unforgettable nightlife experiences. By stepping into Pacha Club, you're immersing yourself in a rich history of entertainment and culture.
World-Class DJs: Pacha Club consistently hosts world-renowned DJs and performers who curate electrifying sets that transcend genres and elevate the dance floor experience to new heights.
Sensational Atmosphere: Immerse yourself in Pacha Club's opulent and elegant ambiance, where contemporary design, plush interiors, and state-of-the-art lighting create an environment that's both alluring and inviting.
Innovative Themes: Pacha Club is known for its creative and themed nights, ensuring that every visit is a unique and captivating experience that leaves you coming back for more.
The Musical Odyssey: Pacha Club's music selection is a tapestry of sounds that caters to diverse tastes and preferences, including:
Electronic Dance Music (EDM): Let the pulsating beats of EDM take over as Pacha Club's skilled DJs curate a musical journey that ignites the dance floor and keeps the energy levels soaring.
House Music: Lose yourself in the enchanting rhythms of house music, where soulful melodies and infectious beats create an atmosphere that's both euphoric and entrancing.
Techno Vibes: Embark on a sonic adventure with techno music that explores experimental sounds, intricate rhythms, and a futuristic atmosphere that captivates the senses.
Live Performances: Experience the magic of live performances as Pacha Club hosts musical acts that infuse the night with an added layer of excitement and energy.
The Pacha Clubbing Experience: A night at Pacha Club is a transformative experience that transcends the ordinary. Here's what you can expect from your Pacha Club adventure:
Luxury Redefined: Pacha Club sets the bar for luxury nightlife with its lavish décor, VIP tables, and unparalleled service that cater to your every desire, ensuring you're treated like royalty.
Global Melting Pot: Pacha Club draws in a diverse crowd of locals and international visitors, providing an opportunity to connect with like-minded individuals from around the world.
Visual Extravaganza: Immerse yourself in a visual feast as Pacha Club's state-of-the-art lighting, projections, and visuals transform the dance floor into a mesmerizing spectacle.
Sunrise Magic: As the night unfolds into dawn, step onto the terrace and witness the enchanting sunrise over Barcelona's skyline – a moment of serenity that contrasts the night's electrifying energy.
Conclusion: Pacha isn't just a night club in Barcelona; it's an embodiment of art, music, and luxury that encapsulates the spirit of Barcelona's nightlife. With its storied history, eclectic music lineup, and sumptuous ambiance, Pacha Club stands as a testament to Barcelona's thriving nocturnal culture. Whether you're a dedicated music aficionado, an explorer of new experiences, or simply seeking an unforgettable night out, Pacha Club invites you to be a part of an extraordinary journey that will imprint lasting memories. Don't miss the chance to elevate your Barcelona nightlife – let Pacha Club redefine your concept of a truly exceptional nightclub experience.