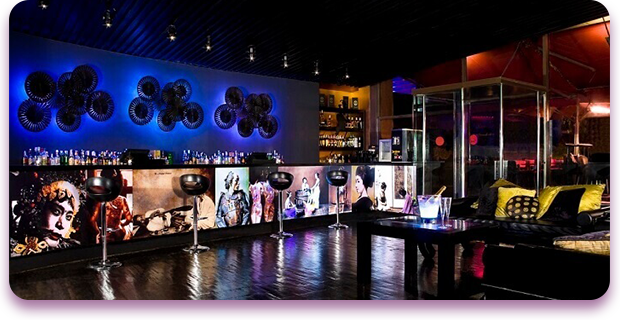 Shôko Club
Unveiling the Magic of Shôko Club: Barcelona's Premier Nightclub Experience
Introduction: In the enchanting city of Barcelona, where the sun-kissed beaches meet a thriving nightlife, Shôko Club stands as a beacon of pulsating beats, exhilarating energy, and unforgettable memories. If you're seeking an extraordinary nightclub experience that blends the best of music, ambiance, and excitement, look no further than Shôko Club. This blog post offers a comprehensive guide to why Shôko Club should be at the top of your Barcelona nightlife list, the music that sets the stage on fire, and the unparalleled clubbing experience that awaits you.
Why Shôko Club? Shôko Club isn't just a nightclub; it's a destination that promises a night of sheer magic. Here's why you should make Shôko Club a must-visit during your Barcelona escapade:
Prime Beachfront Location: Situated along the iconic Port Olímpic, Shôko Club boasts a prime beachfront location, allowing you to dance the night away with the backdrop of the Mediterranean Sea, creating an atmosphere that's both electrifying and serene.
A-List DJs and Performers: Shôko Club consistently hosts internationally acclaimed DJs and performers, ensuring that every night is an immersive musical journey that transcends genres and captivates your senses.
Luxurious Ambiance: Step into a world of opulence as you enter Shôko Club's elegant and modern interior, where high-end decor and cutting-edge design create an ambiance that's both inviting and sophisticated.
Unforgettable Theme Nights: From themed parties to special events, Shôko Club promises an ever-evolving and dynamic experience, making every visit a unique and unforgettable one.
The Musical Voyage: Shôko Club is synonymous with musical diversity, offering a spectrum of sounds that cater to all tastes and preferences, including:
Electronic Beats: Immerse yourself in the heart-pounding rhythms of electronic dance music (EDM) as the club's talented DJs take you on a sonic journey that ignites the dance floor.
Hip-Hop and R&B: Feel the groove as Shôko Club transforms into a haven for hip-hop and R&B enthusiasts, delivering chart-topping tracks and classic beats that keep the energy levels soaring.
Latin Rhythms: Experience the passion of Latin music as Shôko Club infuses the night with the sizzling sounds of salsa, reggaeton, and more, creating an atmosphere that's undeniably lively and vibrant.
World-Class Performances: From live performances to immersive audiovisual shows, Shôko Club's music lineup transcends boundaries and ensures a night of entertainment that's nothing short of extraordinary.
The Shôko Clubbing Experience: A night at Shôko Club is a journey into a world of enchantment and exhilaration. Here's what you can anticipate from your Shôko Club experience:
Sensational Atmosphere: Shôko Club's fusion of modern design and chic aesthetics creates an environment that's both captivating and comfortable, setting the stage for an unforgettable night.
VIP Treatment: Elevate your experience by indulging in Shôko Club's VIP offerings, which include premium bottle service and exclusive access, ensuring that you're treated like a true nightlife VIP.
Cultural Melting Pot: Shôko Club's international allure draws in a diverse crowd of locals and tourists, providing an opportunity to mingle with fellow revelers from around the world.
Mesmerizing Views: Venture onto the terrace and be spellbound by the panoramic views of Port Olímpic and the shimmering Mediterranean Sea, creating a picturesque backdrop for your night of revelry.
Conclusion: Shôko Club isn't just a nightclub; it's a realm of musical enchantment, luxurious ambiance, and unmatched excitement. With its breathtaking beachfront location, eclectic music selection, and mesmerizing atmosphere, Shôko Club stands as a testament to Barcelona's pulsating nightlife scene. Whether you're a music aficionado, an adventurer at heart, or simply seeking an exhilarating night out, Shôko Club beckons you to immerse yourself in a realm of sensory delights that will leave you with memories to treasure. Don't miss out on the opportunity to experience the epitome of a night clubs in Barcelona – let Shôko redefine your nightlife journey!