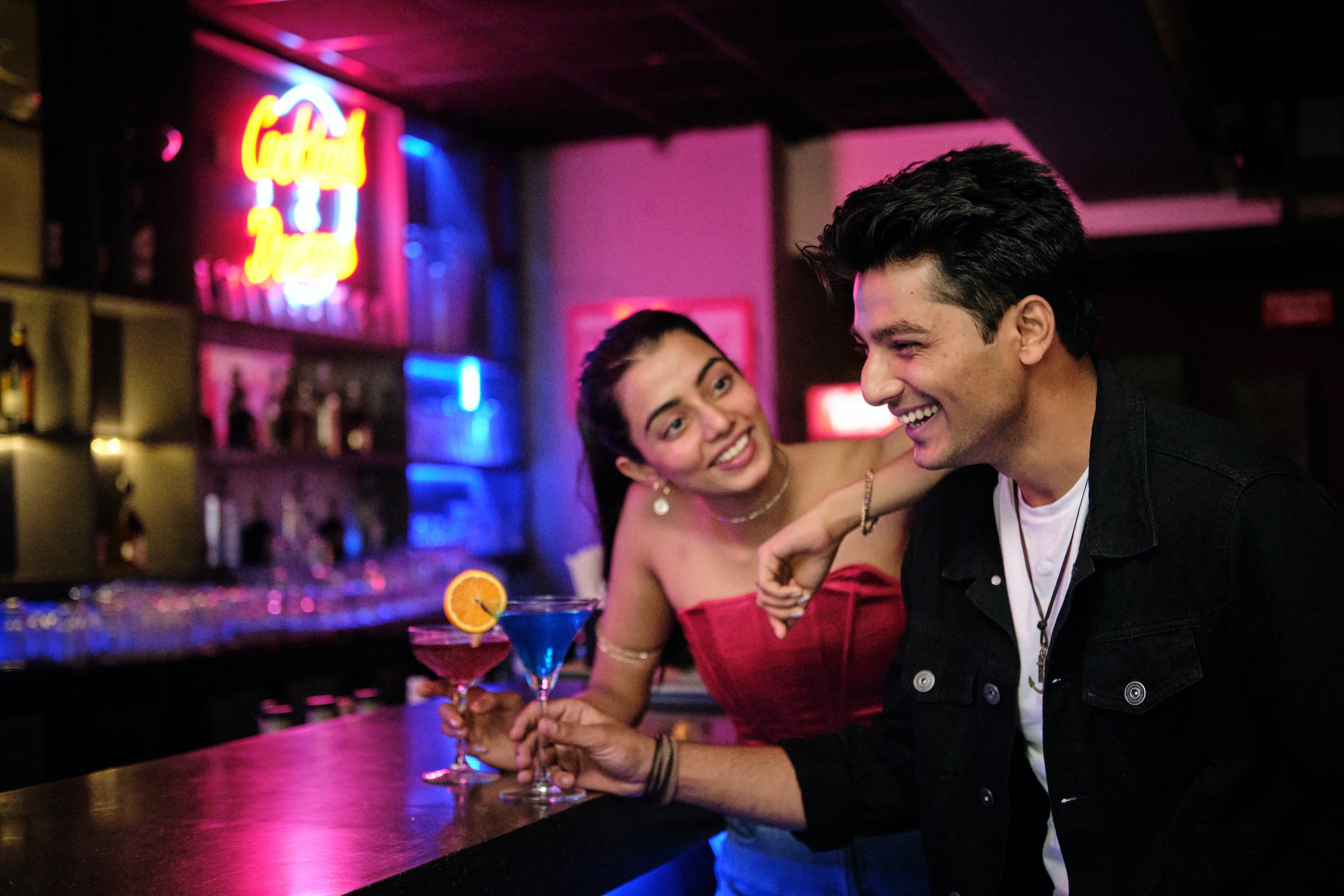 Night Club Barcelona For Couples
Unveiling Barcelona's Enchanting Nightclubs for Couples: A Romantic Escapade
Are you ready to immerse yourselves in the vibrant nightlife of Barcelona, hand in hand with your significant other? Picture this: a city that comes alive after dark, where the pulsating beats of music intertwine with the intoxicating allure of romance. Barcelona, the jewel of Catalonia, is not only famous for its breathtaking architecture and stunning beaches but also for its electrifying nightlife. If you're a couple seeking an unforgettable evening of dancing, laughter, and shared memories, then look no further. In this guide, we're diving into the top nightclubs in Barcelona that cater to couples, promising an experience that will ignite the flames of passion and create lasting moments. Get ready to be swept off your feet as we explore the enchanting world of Barcelona's nightlife.
1. Opium Barcelona: Where Elegance Meets Excitement
Located right by the beach, Opium Barcelona seamlessly merges sophistication and excitement, making it an ideal destination for couples seeking an unforgettable night out. As you step inside, you'll be greeted by chic interiors, plush seating, and an impressive dance floor that beckons you to sway to the rhythm of the music.
The real magic happens on Opium's terrace, where you and your partner can revel in breathtaking views of the Mediterranean Sea while sipping on expertly crafted cocktails. The club hosts renowned DJs who spin a mix of international hits and electrifying beats, ensuring that you'll be dancing the night away. Opium Barcelona is more than a nightclub; it's an experience that every couple should indulge in.
2. Shoko Barcelona: Fusion of Flavors and Fun
Prepare to tantalize your taste buds and dance the night away at Shoko Barcelona, a haven for couples seeking a fusion of delectable dining and exhilarating entertainment. This upscale restaurant-cum-nightclub offers a unique blend of Asian cuisine, innovative cocktails, and pulsating music.
Begin your evening with a romantic dinner, enjoying dishes prepared with precision and passion. Once the clock strikes midnight, Shoko transforms into a lively nightclub, with a dance floor that's perfect for couples eager to groove to the beat. The club's inviting ambiance and the variety of music genres ensure that every couple's preferences are catered to.
3. Sutton Club: A Glamorous Soiree
If opulence and glamour are what you seek, then Sutton Club is your destination of choice. Known for its upscale vibe and chic decor, Sutton Club offers an unforgettable nightlife experience. The club features a variety of music genres, from R&B to electronic dance music, ensuring that there's something for every couple to groove to.
Sutton Club's VIP tables and bottle service add an extra layer of luxury to your night out. Picture yourselves clinking glasses of champagne while surrounded by the city's elite. The exclusive atmosphere and top-notch entertainment make Sutton Club a must-visit for couples looking to add a touch of glamor to their Barcelona adventure.
4. Carpe Diem Lounge Club: Luxurious Beachfront Delight
For couples yearning to experience Barcelona's nightlife by the sea, CDLC – Carpe Diem Lounge Club offers an exquisite beachfront setting that's second to none. With its elegant interiors, alluring outdoor lounge areas, and prime beach location, CDLC promises an evening of indulgence and romance.
Immerse yourselves in a world of music that ranges from chill-out beats to upbeat tunes that will have you dancing barefoot in the sand. CDLC also boasts an impressive cocktail menu that complements the panoramic views of the Mediterranean. A night at CDLC is an escape from the ordinary, a chance for couples to create memories against the backdrop of the moonlit sea.
5. Pacha Barcelona: Legendary Nightlife Experience
Pacha Barcelona. Synonymous with upscale nightlife, Pacha offers an extravagant experience that couples won't soon forget. The iconic cherry logo has become a symbol of world-class entertainment, and the Barcelona branch lives up to that reputation.
Step into a realm of elegance and extravagance as you and your partner dance to the beats of top DJs and indulge in premium cocktails. Pacha's unique atmosphere and immersive design create an unforgettable ambiance, making it the perfect setting for couples seeking an upscale night out in Barcelona.
In Conclusion: Your Barcelona Nightclub Adventure Awaits
Barcelona's nightlife scene is a tapestry of elegance, excitement, and romance, woven together to create unforgettable experiences for couples. From beachfront lounges to sky-high extravaganzas, the city offers an array of options that cater to all tastes and preferences. Whether you're looking to sway under the stars or dance the night away, Barcelona's nightclubs for couples are ready to welcome you with open arms.
So, what are you waiting for? Embark on a journey of love and excitement as you explore the best nightclubs for couples in Barcelona. Let the music move you, the atmosphere enchant you, and the memories bind you together. The vibrant nights of Barcelona await your arrival!
Note: As the nightlife scene may evolve, we recommend checking the respective club's official websites for the latest information on opening hours, events, and reservations.