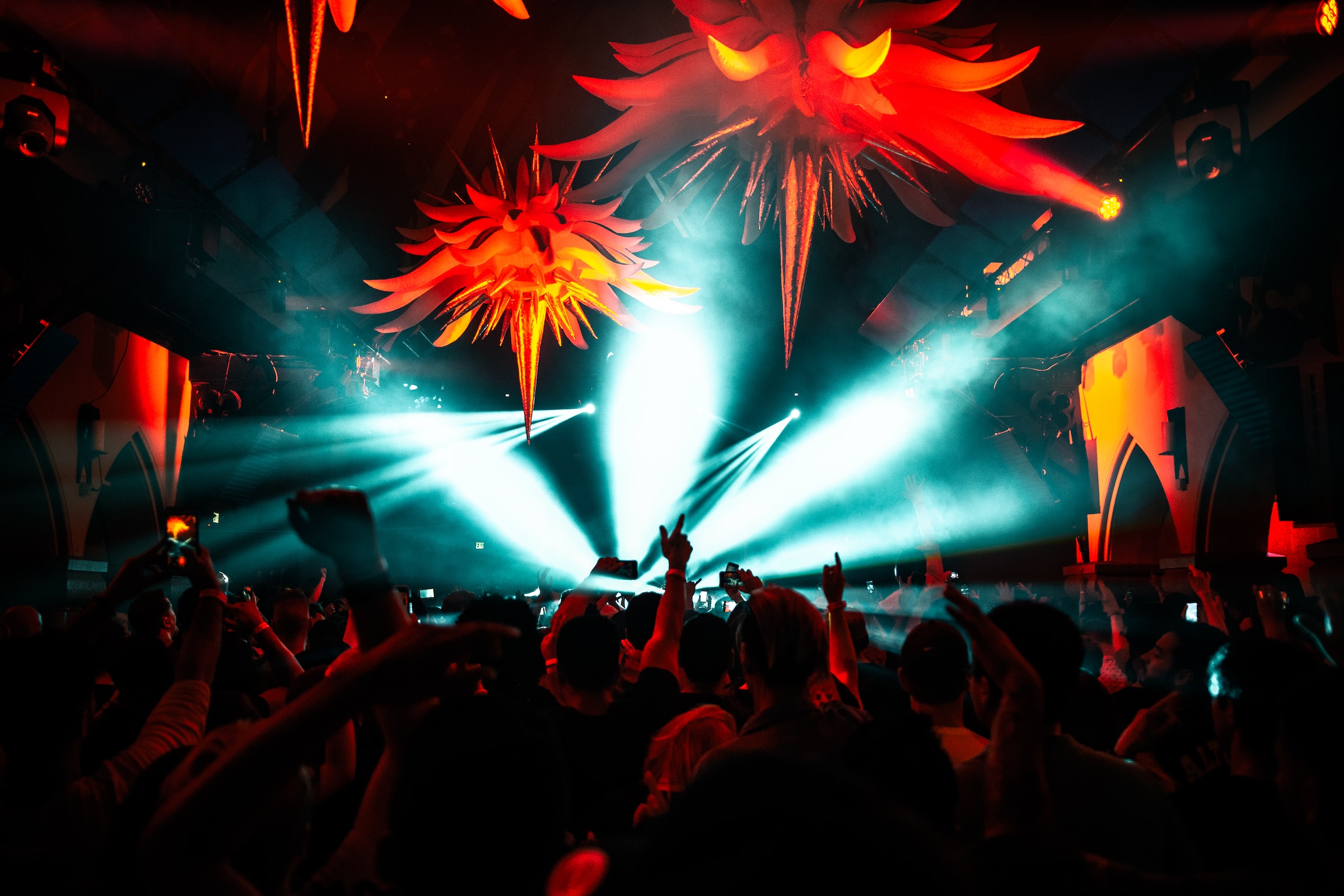 Night Clubs in Barcelona La Rambla
Unveiling the Nightclub Extravaganza on Barcelona's La Rambla: Your Ultimate Guide
Experience the Beat of the Night at These Vibrant Nightclubs in Barcelona's La Rambla
Are you ready to step into a world where the night comes alive with pulsating beats, electrifying music, and an atmosphere that takes your senses on an unforgettable journey? Look no further than the bustling heart of Barcelona's La Rambla. This iconic street isn't just about daytime strolls and historical landmarks; as the sun sets, it transforms into a playground for night owls seeking the ultimate nightlife experience. Welcome to the world of nightclubs along La Rambla, where music and energy collide to create memories that last a lifetime.
Harlem Jazz Club: Where Real Music Thrives
Nestled within the charming lanes of the Gothic Quarter, the Harlem Jazz Club stands as a testament to Barcelona's love affair with music. This rustic gem boasts a diverse lineup of funk, blues, Brazilian rhythms, Cuban pop/rock, and of course, soul-stirring jazz performances. Whether you're a music connoisseur or simply looking to immerse yourself in authentic sounds, Harlem Jazz Club guarantees a night to remember. The venue pulsates with the energy of up-and-coming musicians, painting a vivid picture of the city's vibrant music scene. The choice between live shows and DJ sets adds a touch of unpredictability to every visit, ensuring that every night is uniquely electric.
Sidecar Club: Where Indie Vibes Meet Unadulterated Fun
A stone's throw away from La Rambla lies the vivacious Sidecar Club, a two-story haven of indie rock and late-night revelry. Located at Plaza Reial, this unpretentious space promises a dance-filled night to the beat of live music gigs and energetic DJ sets. Sidecar's central location makes it the perfect starting point for an unforgettable bar-hopping adventure, allowing you to explore nearby gems like Jamboree and Marula Cafe. Let your inhibitions loose, dance till dawn, and discover the sheer joy of nocturnal escapades in the heart of Barcelona.
Factory Barcelona Club: An Oasis of Elegance and Energy
For those willing to indulge in a premium nightlife experience, Factory Barcelona Club awaits, epitomizing the glitz and glamour of the city. Just steps away from La Rambla, this trendy New York-style nightclub offers a taste of sophistication alongside high-energy revelry. Securing a spot on the guest list ensures a seamless entry into the world of Barcelona's finest nightlife. Factory's electric ambiance, delectable drinks, and a crowd that's as stylish as it is diverse create an experience worth every moment.
Marula Cafe: Where Music Diversity Takes Center Stage
Embracing the heart of the Gothic Quarter, Marula Cafe is a relatively new star on Barcelona's nightlife horizon. This vibrant space thrives on hosting eclectic concerts, live music sessions, and dynamic parties. Specializing in funk while effortlessly dabbling in rock, pop, and jazz, Marula Cafe offers a sonic journey that transcends genres. The central location near Plaza Tripi and La Rambla makes it an ideal spot to dance the night away. And as the sun rises, satisfy your cravings at nearby cafes or indulge in a scrumptious breakfast at Milk restaurant.
Macarena: A Classic Gem of Barcelona's Nightlife
No exploration of Barcelona's nightlife scene is complete without a visit to Macarena Club. A staple for both locals and tourists, this intimate venue in the Gothic Quarter is a sanctuary for electronic music enthusiasts. Arriving early is key to securing your spot in this intimate space that promises an exceptional night of house and electronic beats. Macarena's renowned lineup of local and international DJs is a testament to its enduring appeal, making it a must-visit hotspot for the true night owl.
Jamboree: Where Music Diversity Takes Center Stage
Situated right on La Rambla itself, Jamboree presents an elegant blend of music genres, from hip-hop to jazz and Latin rhythms. With a split-level setup featuring a lively dance club downstairs and live Spanish music upstairs, Jamboree offers the best of both worlds. Its transformation from live music hub to a trendy club as the night deepens ensures a diverse and exhilarating experience for every visitor. And the best part? It's nestled in the heart of the Gothic Quarter, surrounded by a tapestry of bars and clubs, each offering their own musical magic.
Dive into the Night: Your Adventure Awaits
Barcelona's La Rambla isn't just a bustling street; it's a thriving nocturnal world waiting to be explored. From the soulful rhythms of Harlem Jazz Club to the indie vibes of Sidecar Club, the sophistication of Factory Barcelona Club to the diversity of Marula Cafe, the intimacy of Macarena to the musical blend of Jamboree, each nightclub promises a unique and unforgettable experience. As the sun sets over the enchanting city, these venues come alive with music that transcends languages and cultures, inviting you to dance, connect, and create memories that resonate for a lifetime.
Experience the Beat: Your Nightlife Adventure Starts Now
The time has come to heed the call of the night. Venture into the heart of Barcelona's La Rambla and let the rhythm guide you. Whether you're a music enthusiast, a dance aficionado, or simply someone in search of an extraordinary experience, these nightclubs beckon you with open arms. Let the melodies of Harlem Jazz Club, the vibrancy of Marula Cafe, the allure of Factory Barcelona Club, and the allure of Macarena and Jamboree sweep you off your feet.
The night is young, and the dance floor awaits. Embrace the energy, join the festivities, and make memories that will forever echo the vibrant heartbeat of Barcelona's nightlife. Your adventure begins now.