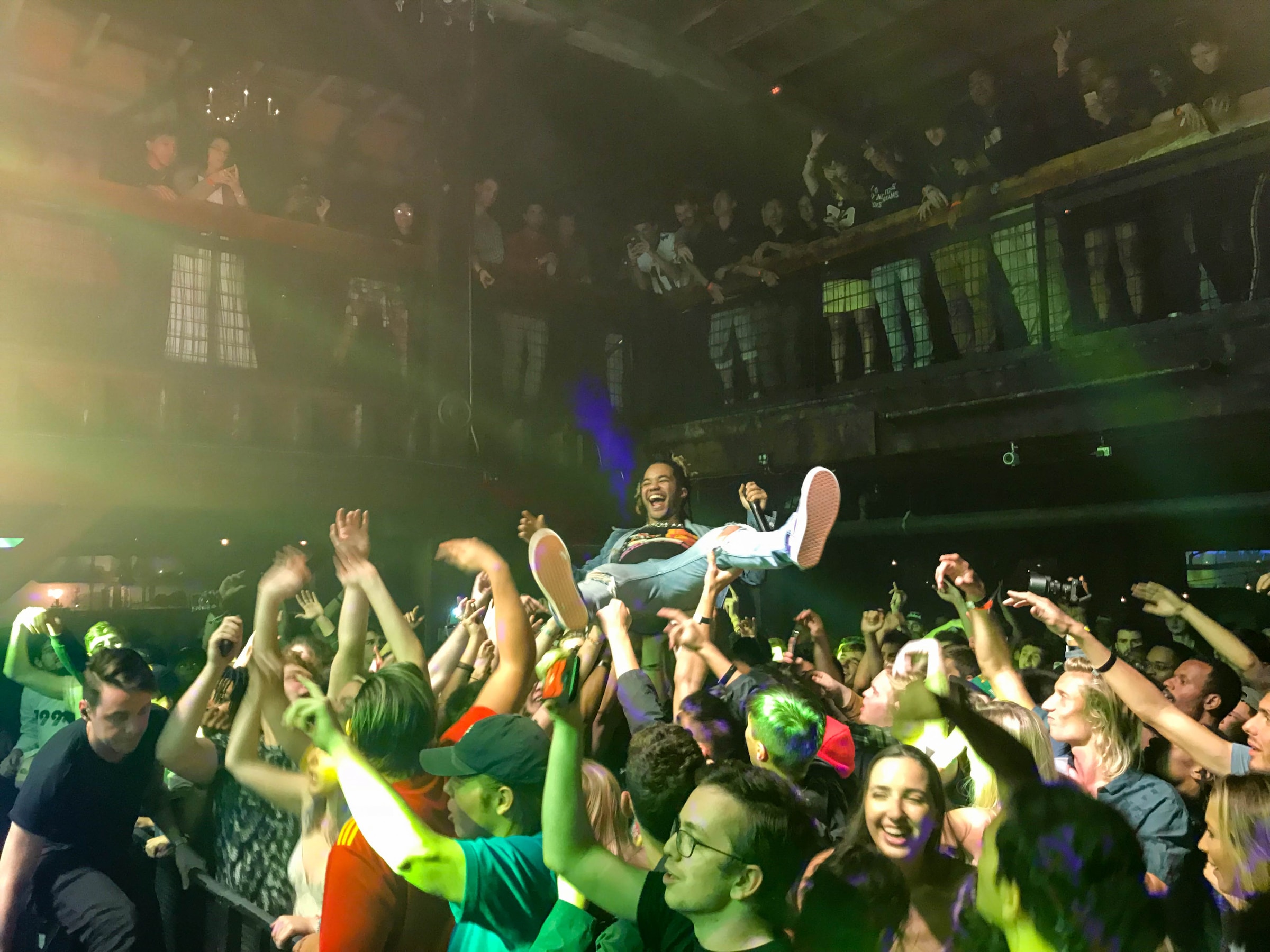 Best Clubs For Young Adults
Nightlife Extravaganza: Unveiling Barcelona's Best Nightclubs for Young Adults
When the sun dips below the horizon, Barcelona comes alive with a nightlife that rivals the city's sun-soaked beaches and architectural wonders. For young adults seeking the ultimate nocturnal adventure, the Catalonian capital offers a plethora of nightclubs that promise music, dance, and memories that will last a lifetime. From the fashionable Twenties Barcelona to the iconic Pacha and the vibrant Shoko, this guide is your key to unlocking the electric energy of Barcelona's nightlife scene.
Twenties Barcelona: Where Style Meets Sound
Situated on Calle Rosselló, 208, Twenties Barcelona stands tall as a fashionable hotspot for young adults. With its blend of Hits, Reggaeton, R&B, House Comercial, and Top Hits, the dance floor pulsates with irresistible rhythms. Catering to the +18 crowd, the nightclub enforces a well-dressed code, leaving no room for sneakers or sportswear. Twenties Barcelona promises an unforgettable experience, with its doors open from 23:55h to 06:00h.
Pacha Barcelona: Electronic Dreams by the Sea
If you're yearning for a trendy nightclub with a sea view, Pacha Barcelona, located on Passeig Marítim de la Barceloneta, 38, is your destination. This iconic venue hosts House Comercial, Reggaeton, Hip Hop, Techno, and Top Hits. The luxurious terrace overlooks the Mediterranean, providing the perfect backdrop for a night of electronic dance music. Whether you're visiting as a local or international partygoer, Pacha's glamorous atmosphere welcomes all above 18. Remember to dress your best – no sneakers or sportswear allowed.
Shoko Barcelona: Where Elegance Meets the Beach
For a touch of international flair, Shoko Barcelona, found on Passeig Marítim de la Barceloneta, 36, is a must-visit. From Hip Hop to Reggaeton, EDM, R&B, and Top Hits, the dance floor embraces a diverse range of genres. Shoko's allure lies not just in its nightclub status, but in its exquisite terrace and beachfront location. After 23:55h, Shoko transforms into a hub of music and energy, providing an exceptional night out for the +18 crowd. A casual dress code, excluding sneakers or sportswear, keeps the elegance intact.
Club Jamboree Barcelona: Alternative Vibes on Las Ramblas
Located at Plaça Reial, 17, Club Jamboree Barcelona is the haven for alternative music lovers. With a focus on Hip Hop, R&B, and Dancehall, this venue is a melting pot for eclectic beats. Its casual dress code complements the lively atmosphere, where well-dressed casual attire is encouraged. As an above 18 nightclub, Jamboree opens its doors at 23:55h and welcomes dancers and music enthusiasts until 06:00h. The unique vibe of this club, nestled near Las Ramblas, offers a vibrant alternative to traditional nightlife experiences.
Mojito Club Barcelona: Latin Dance Paradise
For those passionate about Latin rhythms, Mojito Club Barcelona, located on Carrer del Rosselló, 217, is your paradise. This upper zone nightclub specializes in Reggaeton, Salsa, Bachata, Exitosa Latinos, and Animaciones. Get ready to salsa the night away surrounded by locals and internationals aged 21 and above. A casual dress code is in place, making it easy to dance the night away in comfort. Mojito Club offers not only music but also dance lessons and an animated atmosphere, ensuring a lively and unforgettable night.
Club Otto Zutz Barcelona: The Modern Urban Haven
With three distinct rooms and a location on Carrer de Lincoln, 15, Club Otto Zutz Barcelona offers variety like no other. Featuring Hip Hop, Reggaeton, R&B, and Top Hits, this upper zone gem caters to the musical preferences of diverse young adults. The contemporary atmosphere breaks the mold of traditional nightclubs, ensuring a unique experience. Otto Zutz embraces a casual dress code and welcomes those above 18. Its late-night hours, from 23:55h to 06:00h, provide ample time for you to explore its multiple rooms and dance to your heart's content.
Club City Hall Barcelona: Electronic Extravaganza in the Heart of the City
At Rambla de Catalunya, 2-4, Club City Hall Barcelona invites young adults to immerse themselves in Deep House, House Comercial, Reggaeton, and Techno. This club boasts two rooms and a location in the heart of the city, making it easily accessible. With its relaxed atmosphere and casual dress code, City Hall offers an inclusive space for +18 partygoers. From its captivating visuals to its excellent sound system, City Hall delivers an unforgettable electronic music experience that extends from 23:55h to 06:00h.
Conclusion
Barcelona's vibrant nightlife is a treasure trove for young adults seeking excitement, music, and camaraderie. From the fashionable Twenties Barcelona to the coastal allure of Pacha and Shoko, the city boasts an array of nightclubs to suit every taste. Club Jamboree Barcelona adds an alternative twist to the scene, while Mojito Club Barcelona brings Latin rhythms to life. Club Otto Zutz Barcelona offers contemporary urban vibes, and City Hall Barcelona indulges electronic enthusiasts.
No matter your musical preferences or dancing skills, Barcelona's nightclubs for young adults ensure that the nights are as vibrant and diverse as the city itself. So, slip into your best outfit, round up your friends, and get ready for a night of electrifying music, unforgettable moments, and the unique energy that only Barcelona's nightlife can offer.