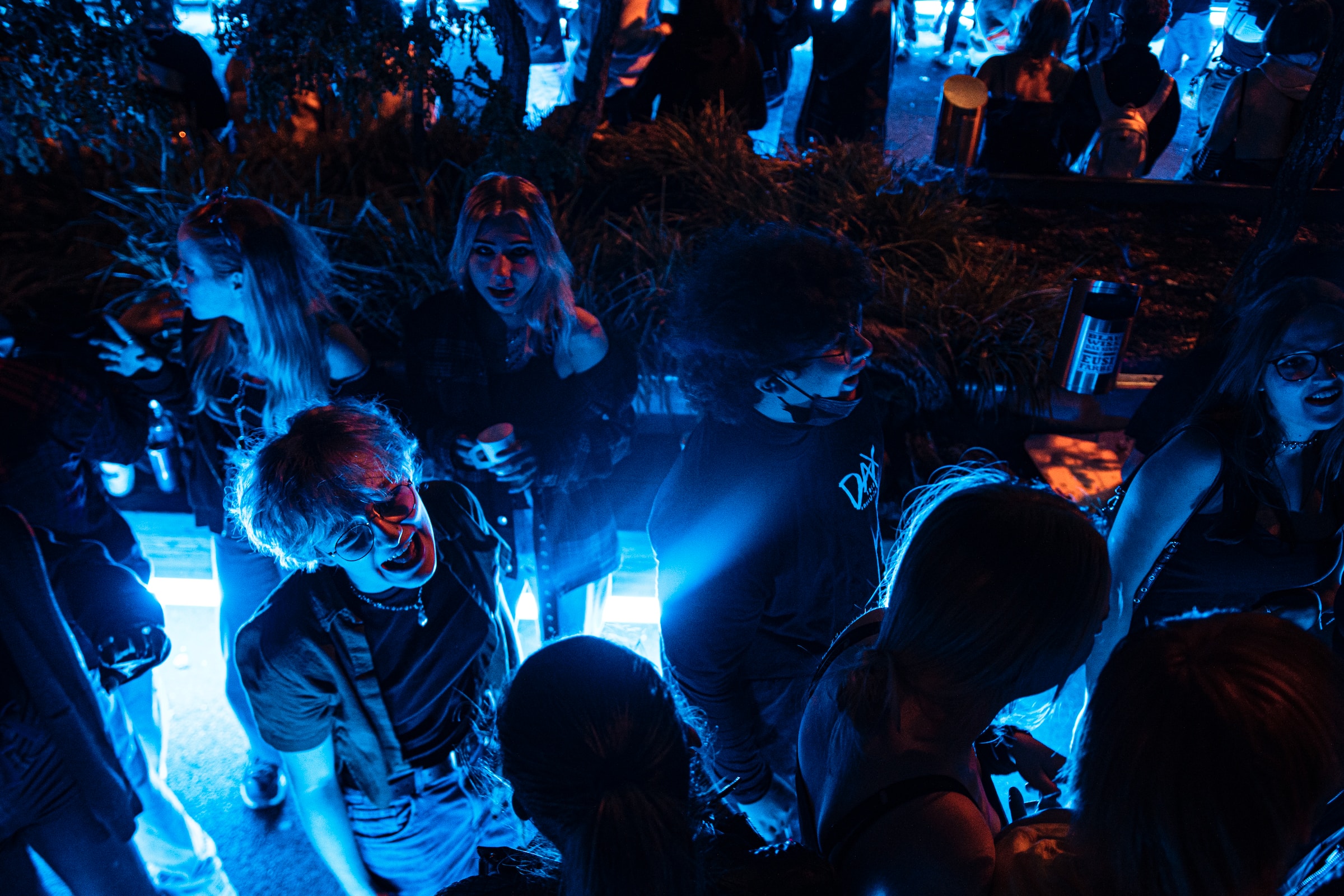 Best Clubs For Students
Unveiling the Nightlife Magic: Barcelona's Ultimate Student-Friendly Nightclubs
Barcelona – a city that boasts vibrant culture, stunning architecture, and a nightlife scene that is nothing short of legendary. When the sun goes down, this Spanish gem transforms into a playground for night owls, with a special focus on its energetic student population. If you're a student in Barcelona, searching for the perfect places to dance away the stress or celebrate the freedom that comes with college life, you're in for a treat. In this guide, we're delving into the heart of the matter – the nightclubs that define the after-dark adventure for students in Barcelona. From the iconic Apolo to the glitzy Bling Bling, and everything in between, we've got you covered.
Nightclubs Tailored for Students
Barcelona's nightlife isn't just limited to tourists; it warmly welcomes students seeking unforgettable memories. These nightclubs cater specifically to the student crowd, offering not only pulsating beats and dazzling lights but also student-friendly deals that won't break the bank.
1. Apolo: Where Music Meets History
The historic Apolo nightclub stands tall as one of Barcelona's most iconic entertainment venues. Its two distinct spaces, the Apolo main room, and the intimate Apolo [2], promise an eclectic mix of music genres. For students seeking a taste of Barcelona's alternative scene, Apolo is a dream come true. The best part? The club offers special discounts for students, making it a perfect destination for budget-conscious night owls.
2. Opium: Beachfront Glamour
Imagine dancing the night away with your feet just steps away from the sandy shores of the Mediterranean. That's the allure of Opium Barcelona. This beachfront nightclub exudes luxury and offers an unforgettable experience for students looking to party in style. With its breathtaking sea views, world-class DJs, and a lively atmosphere, Opium is a must-visit for those who crave a touch of glamour in their nightlife.
3. Bling Bling: Glitz and Glamour Redefined
The name says it all – Bling Bling is where the city's elite come to party. However, don't let that intimidate you, as this nightclub is more than welcoming to students. Bling Bling's lavish interiors, top-notch DJs, and a dance floor that beckons you to let loose make it a unique destination. The club's mix of electronic and urban music ensures a night that's both high-energy and unforgettable.
4. Pacha: Dance to Ibiza Vibes
No list of nightclubs is complete without mentioning Pacha. With its origins in Ibiza, Pacha Barcelona carries the spirit of the Balearic Islands to the Catalan capital. Known for its lively themed parties, Pacha offers an electric atmosphere that's perfect for students seeking to immerse themselves in the world of dance music.
5. Jamboree: Where Jazz and Nightlife Converge
For the music aficionados among the student crowd, Jamboree presents a unique proposition. This legendary venue seamlessly blends jazz and electronic music, creating an ambiance that's both sophisticated and dance-friendly. Located in the heart of Barcelona's Gothic Quarter, Jamboree's historical significance and innovative music programming make it a hotspot for both locals and students.
6. Razzmatazz: A Five-in-One Experience
Razzmatazz isn't just a nightclub – it's an entire complex housing five distinct spaces, each with its own theme and musical style. From indie rock to techno, Razzmatazz offers a diverse range of experiences under one roof. Students will find themselves spoilt for choice, making Razzmatazz a versatile and student-friendly destination.
7. Shôko: Where Elegance Meets Entertainment
Nestled on the shores of Barceloneta Beach, Shôko stands out for its elegant yet vibrant atmosphere. This beach club and restaurant transforms into a high-energy nightclub as the night unfolds. With its fusion of Asian and Mediterranean cuisines, stunning sea views, and a dance floor that ignites after dark, Shôko is a perfect choice for students looking for a touch of sophistication in their nightlife.
8. Downtown Club: Intimate and Eclectic
Downtown Club is a hidden gem tucked away in the heart of Barcelona's Eixample district. Known for its intimate setting and eclectic music choices, this club offers an alternative to the larger, more mainstream venues. Students seeking a unique and intimate atmosphere will find Downtown Club to be a perfect fit.
9. Sutton: Upscale and Unforgettable
If you're a student with a taste for the finer things in life, Sutton is your destination. This upscale nightclub is famous for hosting international celebrities and offering an exclusive experience. From elegant interiors to top-tier DJs, Sutton is where you can dance the night away like a true VIP.
Conclusion
Barcelona's nightlife is a tapestry of experiences, and for students, it's a world of opportunities waiting to be explored. From the historical charm of Apolo to the glamour of Opium, the elegance of Shôko to the diversity of Razzmatazz, there's a nightclub for every student's taste. So, whether you're an international student seeking to make the most of your time abroad or a local student wanting to uncover new dimensions of your city, these nightclubs will undoubtedly add a vibrant spark to your nightlife adventures. So, grab your dancing shoes, round up your friends, and dive into the rhythmic heartbeat of Barcelona's student-friendly nightclubs.